Published February 24, 2016
Commentary
Syracuse Thinks Metro Government
by
/ Feb. 24, 2016 12am EST
A 20-year, citizen-led effort to regionalize government in Syracuse has new momentum. The blue-ribbon "Consensus" commission recommends merging the city and county governments, then inviting town and village governments to opt into the new structure. Recently, the Consensus group decided to extend the public comment period on its 80-page draft
proposal
. All New Yorkers should hope that the effort succeeds at the ballot box in a proposed November referendum. If it does, then our political vocabulary may evolve away from divisiveness even while the ethos of urban revitalization changes from sadly rescuing what's broken to happily seizing opportunity.
The economic and social history of Rust Belt cities like Syracuse is strikingly uniform. They began as outposts of the fur trade in the American colonial period, evolved into crossroads of commerce in the 19th century, factory towns in the 20th century, then into what some polite consultants term "legacy cities" during the post World War II era. Deindustrialization, capital flight, suburban sprawl, ever-more concentrated poverty, abandonment, and fiscal stress have been met by wave after wave of ineffective, ill-conceived, politicized policy responses, starting with urban renewal and continuing now, in New York State, an endless stream of handouts from state capitols.
Recently, Syracuse Mayor Stephanie Miner, who generally opposes consolidation, has asked New York State for relief from various mandates, such as the requirement that public-employee pensions be fully funded, because the tax base of Syracuse simply cannot yield more revenue. New York State has a well-trod path for structurally insolvent municipalities: control boards and extra state aid.
City-county consolidation is a far more sensible step toward solving the structural problems faced by Rust Belt cities. Even cities like Syracuse, with downtown university and medical centers, cathedrals, major corporate headquarters, and "anchor" institutions like museums, sports arenas, and concert halls, have suffered depopulation because of the universal American phenomenon of suburban sprawl. Unlike in postwar Europe, where cities revived mainly within established footprints, growing up rather than out to save arable land, most American metros spread out into our just-about-endless supply of farmland.
And in the Rust Belt, sprawling continued even as population fell, with two phenomena weakening old cities. First was the antique structure of governance, set up on the pattern of medieaval England, re-established by the Northwest Ordinance of 1787. Villages, townships, and cities were established when these places were incorporated, mainly during the presidencies of Thomas Jefferson, James Monroe, and James Madison, and each of them got a separate government that has stayed separate to this day.
The other phenomenon is a lack of regional land-use planning. Operating a separate police department is expensive for taxpayers in the Syracuse suburbs of Dewitt or Manlius, but having a collection of competing zoning boards and go-it-alone planning regimes in the Syracuse area, and in every other city in the Rust Belt, has been deadly. Even as population in the urban core has plummeted, and stagnated in the region, the middle class keeps sprawling ever outward, farther and farther away from city centers.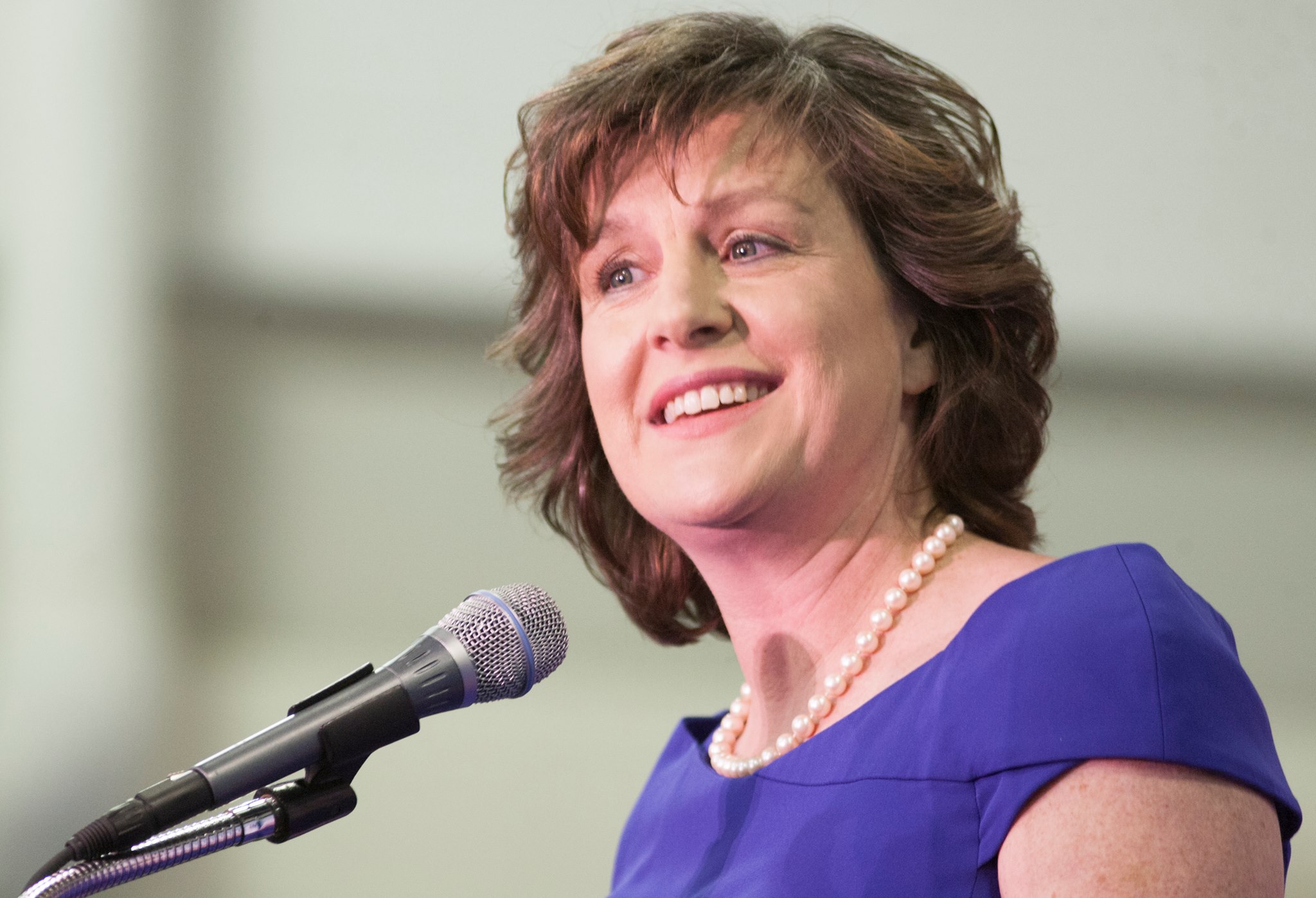 Syracuse Mayor Stephanie Miner
It's like a Yeats poem in Rust Belt metros, where centers do not hold. Contrast this with New York City, which merged the five boroughs into one city in 1896. The combined population of more than eight million is served by one police department, one public works department, one school district. Population density daily defines and advertises the many positive consequences of what economists call the agglomeration effect. For the 400,000 people in the Syracuse metro, there are dozens of jurisdictions—towns, villages, school districts, a city, a county, and fire departments galore.
There was a moment in the 1970s when Nashville, Indianapolis, Jacksonville, and a few other American cities pursued what is variously termed consolidation, amalgamation, or metro government, just before the politics of the US Supreme Court's Milliken decision split city and suburban school districts along racial divides. Then in the 1990s, just across Lake Ontario in the Province of Ontario, city-county merger movements saw dedicated urbanists make common cause with penny-pinching Conservatives to avoid the disaster they saw nightly on the Detroit, Buffalo, and Boston TV news. Under Ontario Premiere Mike Harris, the City of Toronto, which had the same medieval English structure as urban regions in the American Rust Belt, merged with its surrounding municipalities and became the GTA—the Greater Toronto Area.
Then the Rust Belt city of Hamilton merged with Wentworth County in 2001, becoming the Regional Municipality of Hamilton-Wentworth. Subsequently came the merger of six suburban jurisdictions, so that by 2003, the Regional City of Hamilton incorporated both the 18th-century county and the 19th-century towns and became a single, growing, economically more resilient entity.
Buffalo and Erie County, just 60 miles from Hamilton, cheered the Canadians and contemplated their two-stage process. Legislation to merge the city and county was drafted by Erie County officials in 2003, re-drafted by a blue ribbon commission led by the late president of SUNY Buffalo in 2004, but then set aside during an unrelated political firestorm in 2005. A similar but quite separate city-county merger campaign was the centerpiece of Rochester Mayor William A. Johnson's campaign for Monroe county executive in 2003, which lost at the polls because of the comical accusation that Rochester would become Pac Man and gobble up the suburbs.
Now that Syracuse-Onondaga County civic leaders have picked up the torch and are using the Erie County draft legislation as part of the Consensus group's proposal, the old gripes are being revived. Won't consolidation gut the political power of urban minorities in the old city? Won't merger force suburban taxpayers to foot the bill? Won't both city and suburb hate school integration?
Rebutting the nay-sayers is part of the task. But the best answer is this: New York, Toronto, Hamilton, Nashville, and the rest of the roster of strong, unified metros. Successful regional economies result when restructuring happens. It's actually quite simple. To reverse the trend of decline requires change. Why? Because the alternative is more of the same decline that keeping the old structure guarantees.
---
Bruce Fisher is former deputy county executive for Erie County and a visiting professor at SUNY Buffalo State, where he heads the Center for Economic and Policy Studies.